Impophomo Rushing Waters: Umsizi's own CSI Project
Umsizi, together with Northpoint City Church, has established a Non-Profit Organisation called Impophomo, which focuses on the socio-economic development of impoverished communities.
Impophomo Rushing Waters (Impophomo) is a broad-based non-profit organisation focusing on community development, empowering poor communities and eradicating poverty. Impophomo has been working with the indigent since 2011. Impophomo works in partnership with corporates, local municipalities and community leaders around Johannesburg to map the way to bring about positive change in communities. All our programmes in poor communities around Johannesburg encompass socio-economic development (SED) and/or welfare.
The word "Impophomo" is taken from the Zulu word meaning "Rushing Waters". The meaning implies that just as life on earth is dependent on water so Impophomo provides much needed sustainable socio-economic development to impoverished communities.
Our socio-economic development programme of Impophomo focuses on the holistic development of an informal settlement called Zandspruit, which is located in Northern Johannesburg along Beyers Naude Drive, in Honeydew. It is estimated that 13,000 families constituting a population of about 65,000 people live on an area of land the size of 50 hectares.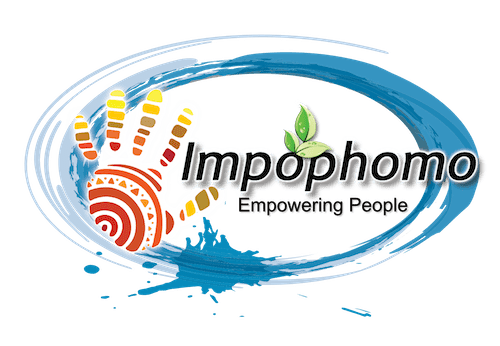 Impophomo's specific focus and purpose is to undertake projects in Zandspruit within the following 6 categories: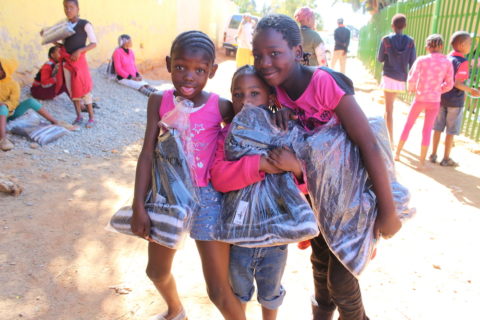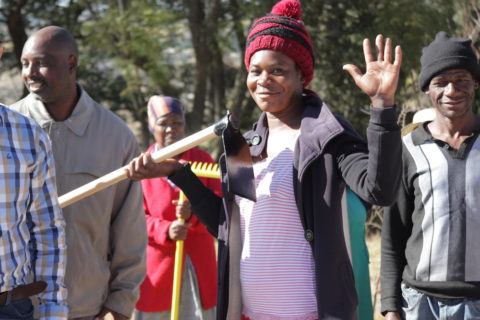 Poverty eradication through projects focusing on livelihood development i.e. job creation, enterprise creation, income creation, local economic development, business development, economic production development and infrastructure development.
Providing for the basic needs of the poor i.e. food & clothing support, basic services, improving living conditions, medical resource programmes, educational resource programmes, assisting in community crises and emergencies etc.
Education and skills development i.e. Basic education training, schooling programmes, life skills development, computer literacy training, specialized skills development, mentorship programmes and career building.
Community development i.e. sports and recreation, creative arts, community outreaches, fun days, community projects, youth development, women's development, government projects, Mandela Day.
Life guidance and support i.e. counselling, life mentorship, biblical discipleship, stakeholder partnerships, leadership development and prayer.
Corporate Social Investment i.e. CSI projects, Corporate partnerships, Corporate Events, Investment programmes, Donations and Corporate Responsibility.
Umsizi invests a significant portion of it's financial and human resources in the management and implementation of Impophomo. We direct our expertise and resources into the sustainable socio-economic development of the poor, in terms of income creation, livelihood creation, poverty alleviation, basic services provision, infrastructure development, welfare creation, education and skills development. For more information on Impomphomo please visit the website.