Responding to COVID-19
We are appealing to all individuals and corporates to respond to the current socio-economic crisis:
Who We Are
Umsizi specializes in Socio-Economic Development programmes. We assist companies with B-BBEE compliance, Local Economic Development programmes, and highly effective Corporate Social Investment.

We have a proven track record of successful implementation of Socio-Economic Development programmes in rural areas throughout Southern Africa. We have compiled over 300 Socio-Economic Development Programmes, including Social and Labour Plans, Community Development, Corporate Social Investment, Social Impact Assessment, Enterprise Development, Skills Development, Charter Compliance and Reporting.
Our team consists of leading experts in sustainable social development. We are ready to provide solutions to your company for any requirement in the field of socio-economic development.
Services
Here's how we can help your company with sustainable social solutions:
Projects
Some of our sustainable solutions at work.
We have a proven track record of successful programmes and projects throughout Southern Africa. We have successfully worked in rural contexts, urban environments, traditional settings, remote communities and bureaucratic frameworks where people are trapped in poverty.
A mining right holder must meaningfully contribute towards Mine Community Development; with a bias towards mine communities both in terms of impact and size, and in keeping with the principles of the social license to operate. 
Umsizi is ready to help your mining company to meaningfully fulfil its project design and reporting requirements.
SED Solutions
Umsizi implements socio-economic development programmes which are:
Building broad-based solutions, at scale and with measurable impact: We look to deepen and widen the impact of what would otherwise have been a narrow-based impact. We encourage many new entrants into the economy rather than benefitting a few established businesses who already have access to other forms of assistance.
Creating sustainable development from the Grassroots Up: We look beyond the norm, beyond what is easy, not performing activities just to be compliant. Rather, we find the poorest, those who have been excluded from benefitting from mainstream programmes, and investing in enterprise development for the "have-nots". For example, we run Enterprise Development in the informal trade markets.
---
News
Here's what's happening in the field of sustainable social development.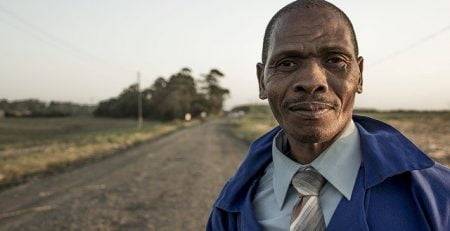 Marikana is a town that is over 150 years old. Based in the North West province, it was once...
read more