How is Socio-Economic Development an element of Black Economic Empowerment?
Riaan du Plessis
Socio-economic development (SED) contributions can be non-monetary or monetary. They can be for individuals or communities. Individuals are classified as either a natural individual or a group of natural individuals. In terms of race, these groups and/or communities need to be classified as at least 75% Black people. This is in order for SED contributions to form part of the Black Economic Empowerment (BEE) contributions.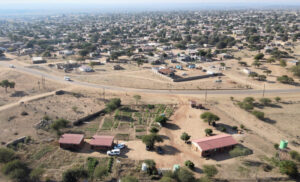 What is the goal of socio-economic development contributions?
The goal of SED contributions is to promote sustainable access to South Africa's economy for those who have been disadvantaged. This is in terms of BEE Codes of Good Practice. Beneficiaries are the historically and currently economically marginalised. SED aims to rectify this. Not just with the short term in view, but into perpetuity.
Black Economic Empowerment socio-economic development points
BEE has five elements on its scorecard. This is for Qualifying Small Enterprises (QSEs) and Generic Entities. SED is the fifth element forming part of the government's BEE policy.
When meeting these criteria, Generic Entities and QSEs will gain valuable points in the SED element. Moreover, the beneficiaries will be positively and ongoingly impacted. Their integration into the economy will mean long-term benefits for themselves and their communities.
The entity's BEE rating will be conducted within a specific financial period. The financial year is from the 1st March to the end of February. The SED contributions must be made within this timeframe.
What type of contributions will count as SED?
There are several ways that Generic Entities and QSEs can make SED contributions. These include providing their professional services at a discounted rate or at no cost. They could offer discounts on their products.
If they decide to carry the cost of overheads or direct costs, this would be an SED contribution. There is also the option to make direct grant contributions.
How does a Generic Entity or QSR claim its (SED) BEE points?
An article 18A receipt and proof of payment are needed to prove the validity of all SED contributions.  The beneficiary of SED contributions must also provide the QSE or Generic Entity with a letter. This letter must acknowledge that the beneficiary has received the contribution. It must also state that at least 75% of the beneficiaries are Black. The letter will also need to confirm that the recipients fall within the Codes of Good Practice's definitions. It must also state that allocation was made to these Black beneficiaries in full.
It is also necessary for a competent third party to confirm the percentage of Black beneficiaries. The organisation's auditor can do this, for example.

Umsizi specialises in sustainable socio-economic development programmes
Umsizi is passionate about enabling those at the bottom of the socio-economic pyramid to access the economy. We assists companies with BBBEE compliance accordingly. We focus on highly effective and monitored corporate social investment. We are specialists in implementing local economic development programmes.
Umsizi has a team of leading experts in SED. We are able to assist your company to implement effective programmes. In this way communities are uplifted and QSEs and Generic Entities are able to qualify for their BEE points.
It is incredible to see the formerly marginalised integrated into the economy in this country. Umsizi has a proven track record of successful SED implementation throughout South Africa. Your company will become a valuable participant in lasting SED.
For a more detailed account of the SED component of BEE, see our article here.
Bibliography/Further Reading: