Socio-Economic Development for Communities in South Africa
Riaan du Plessis
Umsizi specialises in Socio-Economic Development (SED). What is SED and how does it help bring real positive change to our communities today? This article aims to demystify the term and answer your questions about SED.
Socio-economic development is a process that helps individuals, communities and entire societies grow and thrive. It involves people working together to make the world a better place by identifying their needs, wants and challenges. With that knowledge, they identify and implement solutions with a view to benefit everyone over the long term. Socio-economic development — often shortened to SED — is a strategy used to help impoverished regions reclaim their potential. Localities that implement this strategy are typically smaller towns or cities whose potential for growth and increased prosperity can be realised with the right assistance. Such localities may be struggling due to an inadequate workforce, lack of industrialization opportunities or other factors. The strategies used in these situations may involve anything from establishing new enterprises to creating secondary schools with specific educational curricula.
What Is Socio-Economic Development?
Socio-economic development is an approach that helps communities and nations develop the skills and knowledge they need to lift themselves out of poverty. This can take the form of targeted microloans, education and job training, or even public policy changes. The goal of socio-economic development is to help people build businesses, create jobs, and lift themselves out of poverty.
It is important to note that socio-economic development is not the same as charity. It is a deliberate process, with specific goals and objectives, and often a built-in feedback loop. It is an attempt to find and resolve specific problems, and then to sustain the solution.
Why Is Socio-Economic Development Important?
Socio-economic development is an important way to create socio-economic progress for communities. It includes a combination of strategies for improving access to capital, creating new businesses and jobs, and improving access to resources that can fuel economic and social progress. Socio-economic development is a long-term strategy and is not a one-time event. It consists of many different activities and actions that are designed to increase the development of communities over time.
How Does Socio-Economic Development Work?
There are many different ways to implement socio-economic development. A city might attempt to attract new industries by enacting favourable trade and investment policies, or providing industry with locally produced energy. Another city might try to build a specific product or service that could be marketed internationally by partnering with a university or research institute.
At an individual level, people might be trained in skills that are in high demand, such as computer programming or nursing, or offered microloans to start small businesses. Socio-economic development attempts to address all aspects of a community's needs and provide for them through diverse strategies.
Strategies Used in Socio-Economic Development
Broad-Based Livelihood (BBL) programmes – by equipping individuals and households to make use of what resources they have on hand. Our programmes can be rolled out in virtually any urban or rural environment.
Business mentoring – Business mentoring is a form of technical assistance that pairs experienced business owners with new entrepreneurs. Mentors are generally successful business owners who donate their time to provide guidance and advice to people with ideas for new businesses.
These and other strategies, or a combination of the above, can be used in successful SED programmes. Umsizi's SED strategies include Broad-Based Livelihood (BBL) programmes and mentoring techniques, with skills development to create sustainable and diverse livelihoods.
Limitations of Socio-economic Development
There are no limitations to socio-economic development as long as it is implemented correctly. However, if the strategies used in socio-economic development are unsustainable or misdirected, they will have negative consequences. For example, if a community decides to build a paper mill with no long-term sustainability plan in place, the mill could cause long-term environmental damage to the area.
The Benefits of Socio-economic Development Programmes for your Business in South Africa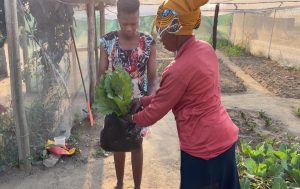 If you are a business owner in South Africa, socio-economic development could be helpful in several ways. By partnering with a non-profit organization that engages in socio-economic development, you could receive assistance with your social responsibility efforts. This might include assistance with marketing, donations, or even sponsoring research.
You could also use socio-economic development to recruit new employees. If you are in a region where there is a shortage of qualified workers, socio-economic development could help you find new employees by offering job training to individuals who might not otherwise have the necessary skills to work for your company.
Bottom Line
Whatever your socio-economic development requirements, Umsizi has the expert advice and turnkey solutions for you, not only to achieve SED compliance with the legal requirements for your business, but also to ensure true, lasting impact among your target communities and beneficiaries.